Geographical Indication
Geographical Indication is a mark which indicates a source of goods and/ or products which due to the geographical environmental factor including the nature factor, human factor or a combination of both factors result in reputation, quality, and specific characteristic on goods and/ or products. The mark used as the geographical indications can be in the form of a label attached to the goods produced. Such mark can be in the form of name of place, location, or area, word, picture, alphabet, or a combination of all of those elements.
Advantages of Geographical Indications protection
Clear up product identification and determine the production standard and process among all stakeholders of Geographical Indications;
Prevent the practice of unfair competition, provide consumers' protection from any misuse of Geographical Indications;
Product quality warranty of Geographical Indications as the original products so as to provide trust to the consumers;
Give an added value and a warranty from a Geographical Indication product.
e-mail:
Olga K. Santoso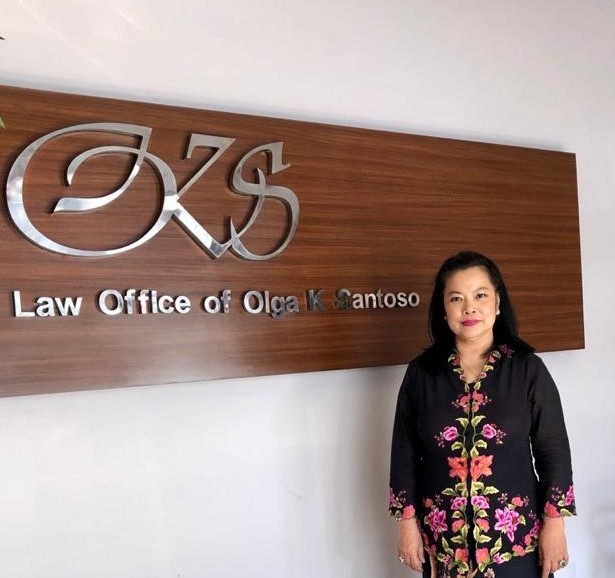 Olga K. Santoso is based in Indonesia but works with clients globally
Enquiries
Olga K Santoso can assist in the application for registrations of trademarks, industrial designs, patents, copyrights, geographical indications and as she is a licensed advocate, she can also assist in the litigation procedure involving infringements.

For more information about fees and other inquiry, please send an e-mail or phone directly.
Details
Grand Wijaya Center Block G 37, Jl. Wijaya II,
Kebayoran Baru, Jakarta Selatan 12160, Indonesia
Tel: + 6221 7202961
Fax: + 6221 7206664
e-mail:
Olga K. Santoso