Copyright
Copyright is a creator's exclusive right which arises automatically based on the declarative principle after a creation is made in a real form without prejudice to the prevailing laws and regulations.
Creation that can be protected:
Books, computer programs, pamphlet, layout of a published literary work, and all other literary works;
Lectures, speech, talk, and other creation of the same kind;
Demonstrative tool made for educational and science purposes;
Songs or music with or without text;
Drama or musical drama, dance, choreographer, puppets, and pantomime;
Artistic works in all forms such as paintings, drawings, carvings, calligraphy, sculpture, statue, collage, and applied arts;
Architecture;
Map;
Batik;
Photography;
Photo;
Cinematography;
Translations, interpretations, adaptation, chrestomathy, database, and other works from a transposition.
e-mail:
Olga K. Santoso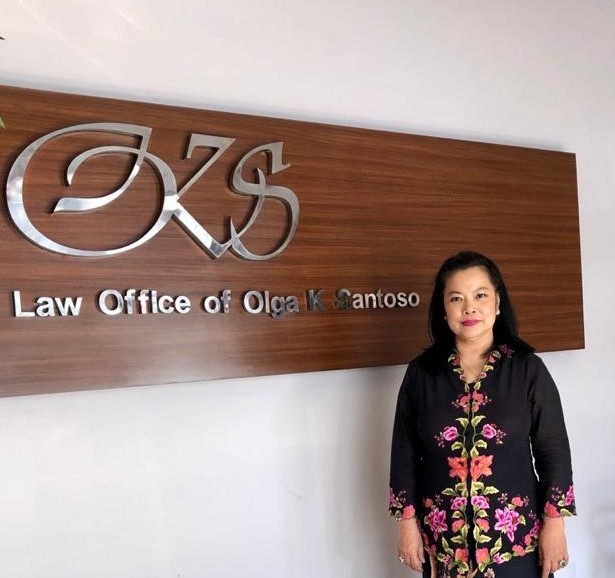 Olga K. Santoso is based in Indonesia but works with clients globally
Enquiries
Olga K Santoso can assist in the application for registrations of trademarks, industrial designs, patents, copyrights, geographical indications and as she is a licensed advocate, she can also assist in the litigation procedure involving infringements.

For more information about fees and other inquiry, please send an e-mail or phone directly.
Details
Grand Wijaya Center Block G 37, Jl. Wijaya II,
Kebayoran Baru, Jakarta Selatan 12160, Indonesia
Tel: + 6221 7202961
Fax: + 6221 7206664
e-mail:
Olga K. Santoso